I mentioned in my welcome post that I have been exceptionally busy these past couple weeks. My beautiful wife can attest to this. Luckily today, I finally had some free time. Granted, I worked today from 8 to 3, and I did have some church duties to attend to-- but I actually had time to relax with my wife. We got to go shopping for clothes that we need for family pictures next week, and we watched the preseason Suns' game that was broadcast on TNT (sorry BYU fans: Suns trump in this family).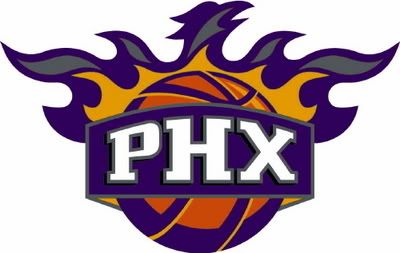 This week I had two Econ tests (one faring better than the other- once I was able to relax and convince myself to slow down and stop making dumb mistakes), and I lost a lot of sleep. It was nice today to take a breath, if only for a few hours.
Here is our funny anecdote for the day:
As we were looking for shirts of a certain color (green, brown, or something called "burgundy"), we found ourselves in the Aeropostale. I quickly found a
green sweater
that I like, but we had a hard time finding something for Kira.
Eventually we found a brown sweater that she likes. Kira tried it on and it fit great, but it was missing the tie that wrapped around the middle. Naturally, the employees at the store found another sweater in the same size with the tie--bless their hearts. Kira bought it (1).
Then we realized that we forgot to get the sweater for me. So we bought it on a second purchase (2). Unfortunately, after we swiped the card the second time we saw that the green sweater did not ring up at the sale price. They ran our card again to give us the discount (3).
I think the Aeropostalians were glad to be rid of us at this point. If this is the case... I am sorry for them.
After leaving the store, Kira tried on the brown sweater to find that it did not fit near as well as the sweater without the tie. We returned to the store, much to the chagrin of the 4 employees on duty.
"I know we had you find this other sweater, and we're grateful, " we said. "But we can we have the first one again?".... They made the exchange (4).
You might think we were done, but to make a longer story even shorter--after looking at PacSun's jackets, we realized that a coat that Kira was eying at Aero was actually a really great deal. And Kira's been looking for a new coat...
We debated for a minute, and eventually decided to get
the coat
(5).
I don't know if this is normal for any of you who spend a lot of time at the mall- but 5 transactions at the same store within an hour just seems a little excessive.
I give my love to Jill, Tommy, Kevin, and Allyse-- thanks for your help and patience, Aeropostalians.